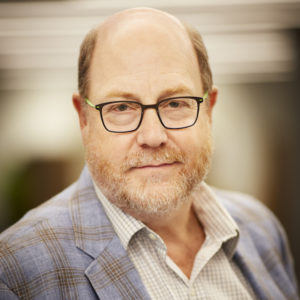 The University of Chicago is a unique environment for computer science. Here, students and faculty can explore all corners of the field, from theory to applications. They can work at the intersection of computer science and other disciplines, from near neighbors such as mathematics and data science to collaborations in the social and physical sciences, policy, business, and biomedicine. And the department benefits from its location in the world-class city of Chicago, a vibrant city of industry and culture where translational research can have an immediate impact, both locally and globally.
Since launching an ambitious, multi-year effort to significantly expand the university's computing and data science activities in 2016, we have made dramatic changes. We more than doubled the number of UChicago CS faculty, moved into a new state-of-the-art research and teaching facility, and added several new academic programs, courses, and research opportunities. 
In this expansion, we have built on our traditional strengths in computer systems and theoretical computer science and added in growing research areas such as data science, security, machine learning and artificial intelligence, visual computing, and human-computer interaction. We're also playing key roles in campus initiatives in areas as varied as quantum computing, urban studies, FinTech, and translational data science for health care, medicine and other fields.    
But despite these changes, our work is just beginning. At UChicago CS, you can help build the future of computer science, going beyond technical instruction to creating an ethical, inclusive, and multidisciplinary discipline that makes a positive impact on the world. We invite you to learn more about our work, and to join us.