UChicago CS News
•
Oct 31, 2019
Prof. Diana Franklin Part of $4 Million Collaboration to Combine English, Computational Literacy
A $4 million grant from the Department of Education funded a collaboration between the University of California, Irvine, University of Chicago, and public schools in Santa Ana, San Francisco, and Chicago to develop, pilot, and implement a new curriculum that combines computer and English literacy.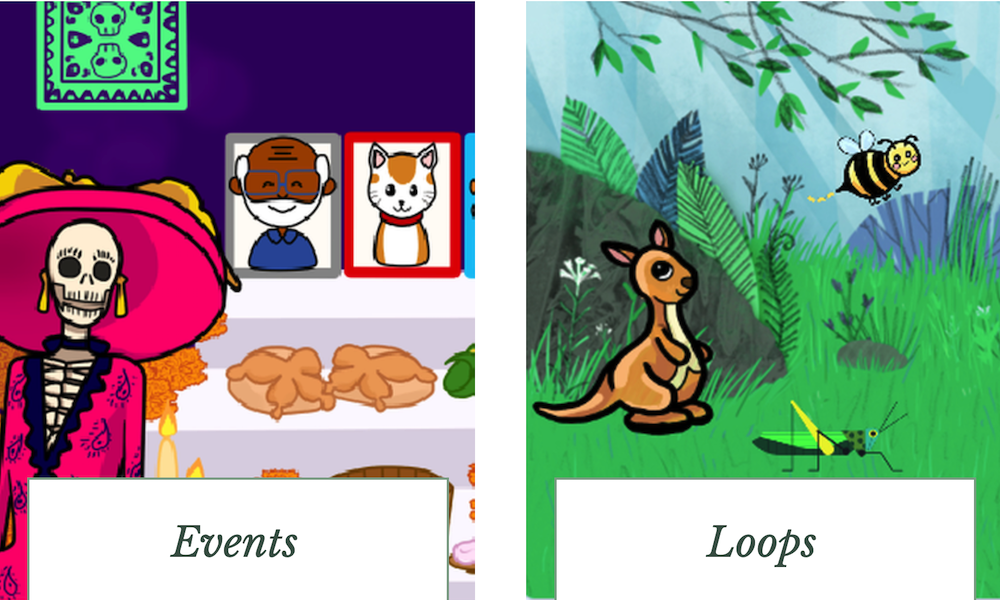 With demand high for workers with computational skills, schools are looking to add computer science courses at earlier ages. But given the limited time in the school day, CS must compete with core subjects such as English and math. This time squeeze is even more difficult at schools with a high proportion of English Language Learners, students learning English as a second language. Given these constraints, can teachers use the common ground between computer and English literacy to teach both subjects simultaneously?
That's the question asked by a collaboration between the University of California, Irvine, University of Chicago, and public schools in Santa Ana, San Francisco, and Chicago, funded by the U.S. Department of Education Education Innovation and Research (EIR) program. With a $4 million grant over five years, a team of researchers including Prof. Diana Franklin, research associate professor at UChicago CS and director of computer science education at UChicago STEM Education, will develop, pilot, and implement a new curriculum designed to promote both computational thinking and language arts in young students
The researchers hope that doing so will expand access to computer science at early grades, before disparities develop for students with disadvantaged backgrounds.
"We think it's really important to do computer science instruction early, but it's hard to justify it in the school day," Franklin said. "Finding ways that we can use computer science instruction to also help other subjects is a way to get it into more schools, so that more students can get access."
The new curriculum will combine existing programs built separately by the San Francisco Unified School District (SFUSD) and Franklin's CANON research lab. Both started with the Scratch visual programming language and the Creative Computing Curriculum Guide, developed at Harvard University. SFUSD integrated this program into their english and language arts curriculum, where students use Scratch to learn about the structure of stories and genre. A UChicago study led by CS graduate student Jean Salac found that this curriculum improved computational knowledge, but with a performance gap between students at high-performing and low-performing schools.
To address this gap, both UC-Irvine and UChicago have developed new approaches to improve both the linguistic and computer science halves of the curriculum. Franklin's CANON team has added two pedagogical approaches — an existing approach called Use-Modify-Create and their own TIPP&SEE — that help students explore the code beneath a computer program, then change it themselves to observe how it alters program behavior.
"They're playing the project and observing closely what happens and then going into the code, navigating the code, and connecting that to what they observed when it ran," Franklin said. "Then there's what I consider deliberate tinkering, where you have them change parameters in the instructions and then run it again, and observe how that changed the execution, so that they can start to learn what those blocks actually mean and what role they have within the code."
This past summer, the CANON Lab modifications were integrated into the SFUSD program. With the new EIR grant, UC Irvine's modifications will be integrated as well, creating a single curriculum intended for fourth-grade students. They'll pilot it at schools in Santa Ana, San Francisco, and Chicago, and then run a randomized controlled trial across the Santa Ana district. A total of 4,000 students are expected to work with the curriculum over the project's five-year term, and teachers will receive professional development instruction under the program as well.
"It is our intention to transform the teaching of computer science in Santa Ana and beyond," said UCI School of Education Professor Mark Warschauer in a UCI article. "As a result of this grant, every fourth grade teacher in Santa Ana will have received training in teaching computational thinking, with a focus on the needs of culturally and linguistically diverse learners. We expect that our work on this grant will eventually lead to expansion of computational curriculum for grades five and beyond, with national impact."