Emily Tseng (Cornell Tech)- Understanding and Mitigating Tech Abuse
People and Technology Seminar
Abstract: Computational systems have made it easier than ever to surveil, harass, and control other people. Failures in operational privacy and security are especially harmful for vulnerable populations: journalists, activists and dissidents are monitored and doxxed, women, non-binary people and people of color are harassed and bullied, and abusers in intimate partner violence (IPV) use built-in features of everyday technologies to surveil and control their victims. How can we understand and mitigate tech-related harms in ways that are safe, consentful, and directly helpful for abuse survivors? In this talk, I will introduce my group's research pursuing this vision in the context of IPV, through (1) social media analysis of abusers' surveillance tactics; and (2) direct interventions providing personalized assistance to survivors. I will argue that understanding and mitigating tech abuse requires new approaches in computer security and privacy and HCI: updated ideas around data stewardship, novel methods for preserving privacy in text analytics, and a return to deep community engagement as the foundation for technology design.
Speakers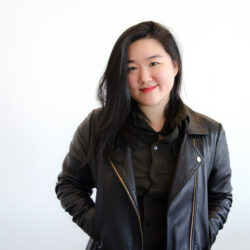 Emily Tseng
PhD student in Information Science at Cornell University
Emily Tseng is a PhD student in Information Science at Cornell University, based in NYC at Cornell Tech. Her research examines questions of data, privacy and power in the computational future of care. Her work has been published and earned awards at top-tier venues in computer security and privacy (USENIX Security), medicine (JAMA), and HCI and social computing (CHI, CSCW). She recently completed an internship with the Social Media Collective at Microsoft Research, and her research is supported by a Digital Life Initiative Doctoral Fellowship and a Microsoft Research PhD Fellowship.
Agenda
Friday, October 21, 2022
11:30am–11:45am
Lunch
Boxed lunch will be provided before the talk.
11:45am–12:15pm
Understanding and Mitigating Tech Abuse
The talk will begin at 11:45am, followed by discussion at 12:15pm.
12:15pm–12:30pm
Discussion