UChicago CS News
•
Sep 22, 2022
Five UChicago CS Students Named to Siebel Scholars 2023 Class
Phoebe Collins, Yi He, Drew Keller, Andrew McNutt, and Emily Wenger were selected to the prestigious program's Class of 2023.
Three UChicago CS PhD students and two students in the MS in Computational Analysis and Public Policy (MS-CAPP) program were named to the 2023 class of the Siebel Scholars — a program that awards grants to 16 universities in the United States and other countries.
The University of Chicago Department of Computer Science was selected for the Siebel Scholars program in 2017. Since then, 28 UChicago CS students have been chosen by the Thomas and Stacey Siebel Foundation to join the group, which "brings together diverse perspectives from business, science, and engineering to influence the technologies, policies, and economic and social decisions that shape the future," according to the foundation. This year, the foundation selected 83 students to join its network of 1,700 scholars, researchers, and entrepreneurs.
"Every year, the Siebel Scholars continue to impress me with their commitment to academics and influencing future society. This year's class is exceptional, and once again represents the best and brightest minds from around the globe who are advancing innovations in healthcare, artificial intelligence, financial services, and more," said Thomas M. Siebel, Chairman of the Siebel Scholars Foundation. "It is my distinct pleasure to welcome these students into this ever-growing, lifelong community, and I personally look forward to seeing their impact and contributions unfold."
This year's class of UChicago CS Siebel Scholars includes students studying resilient hardware designs for artificial intelligence, machine learning security, data privacy, human-computer interaction, and data visualization, as well as master's students working with policymakers, non-profits, and governments on applying data-driven and computational methods for transformative social impact. Read more about each student below:
Phoebe Collins, a student in the University of Chicago's M.S. Computational Analysis & Public Policy program, is passionate about the intersection of public policy and computer science. Originally from Singapore, she moved to the US for undergraduate and graduate studies on the prestigious Public Service Commission Scholarship, which is awarded by the Singapore Government to outstanding future civil servants. Outside of school, Phoebe completed research internships with Singapore's Ministry of Trade and Industry, where she researched the macroeconomic determinants of tourism, and Singapore's Ministry of Environment and Water Resources, where she conducted a text analytics project on the Ministry's media campaigns. During the Covid-19 pandemic, Phoebe deferred her studies to work at Singapore National Trades Union Congress (NTUC) amidst the challenging labor environment. Phoebe conducted research to develop NTUC's position on labor policies regarding retrenchment, freelancers, and workplace safety. Phoebe continues to work towards her goal of leading ambitious collaborations between policymakers and engineers to support evidence-based policymaking.
Yi He is a sixth-year Ph.D. student advised by Prof. Yanjing Li. His current research uniquely combines knowledge of computer architecture, design and testing, and machine learning knowledge to enable resilience and self-healing architectures, with a focus on AI hardware designs. He has led several first-of-its-kind large-scale hardware reliability studies and created novel solutions in close collaboration with industry (Google and Hitachi), and is currently actively facilitating technology transfer opportunities. He is the first author on several papers published at top conferences (IEEE ITC19, IEEE/ACM MICRO 20, IEEE ITC 20, 21). His doctoral thesis proposal has earned 2nd place in the semi-finals of the prestigious TTTC's EJ McCuskey Best Doctoral Thesis Award in 2022.
Drew Keller, a student in the University of Chicago's M.S. Computational Analysis & Public Policy program, is passionate about improving policymaking through emerging statistical and computational tools. He has recently focused particularly on advancing causal inference and spatial analysis techniques, including in positions developing an experimental economic indicator at the U.S. Census Bureau, assessing broadband access disparities for the Chicago Mayor's Office, and analyzing policing patterns at UChicago's Urban Resiliency Initiative. In his free time, Drew provides technical expertise as a volunteer at several nonprofits focused on democracy and civil rights. He is also currently working to prototype an award-winning, funded proposal for a technology product that facilitates civic engagement. Prior to his time at UChicago, Drew led a team at Gartner Research Board advising Fortune 500 chief technology officers. Drew holds a B.S. in bioengineering from Rice University.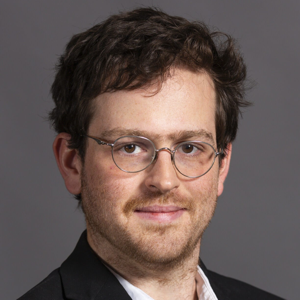 Andrew McNutt is a fifth-year Ph.D. student advised by Professor Ravi Chugh. His research lies in the intersection of human-computer interaction and information visualization. He seeks to aid and augment high-knowledge tasks, such as end-user data science and creative coding, through the design of polite malleable interfaces. This work is buttressed by critical investigations of theories in and of visualization that span evaluative and ethical concerns. In addition to collaborating broadly, with projects ranging across ML/NLP, digital humanities, and HCI, he has published several solo-authored papers. His work has appeared at top HCI conferences (including CHI, EuroVIS, VIS, and UIST) where it has received multiple honorable mention awards. He is an active contributor to the visualization community, as a workshop organizer and award-winning reviewer, and the UChicago CS educational community, where he has taught graduate and undergraduate courses in data visualization.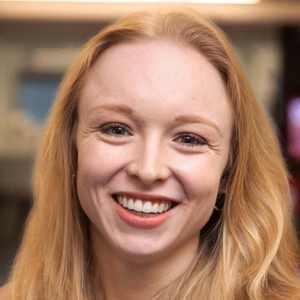 Emily Wenger is a 5th year PhD candidate advised by Ben Zhao and Heather Zheng at the University of Chicago, where her time is spent researching open questions at the intersection of machine learning and security and privacy. Her dissertation work revolves around the question of how users can retain personal privacy and agency in the brave new world of ubiquitous deep learning models, biometrics, and surveillance systems. Her research has been published at the top venues in computer security and computer vision, and featured by a wide range of media outlets from New York Times, MIT Technology Review, to news agencies in 15+ countries. Emily is a co-lead on the Fawkes image cloaking project, which has seen over 900,000 app downloads worldwide, and worked at Meta AI Research as an intern and researcher. She is the recipient of the GFSD, Harvey, UChicago Neubauer fellowships, and the UChicago Harper dissertation fellowship. Emily graduated in 2016 from Wheaton College with a double major in Mathematics and Physics.