UChicago CS News
•
Oct 30, 2018
Prof. Chien launches New CACM International Series with China Region Issue
Computing is now a global activity and industry, with new technologies being pioneered, produced, and differentiating in every corner of the world. But for decades much of the computing research conversation was dominated by the United States and Europe.
When Andrew A. Chien, William Eckhardt Distinguished Service Professor of Computer Science at UChicago, was named editor-in-chief of Communications of the Association for Computing Machinery (CACM), his first ambition was to expand the conversation to include the growing computing innovation, and vibrant communities across the globe. To support this vision, he launched a series of special sections that would each spotlight a specific region. This week saw the publication of the first of those special sections, covering the computing community, industry, academia, and government in China, and upcoming sections will feature Europe and South Asia.
In addition to introducing new research voices and technical discussion to the magazine, Chien hopes these sections will highlight how culture interacts with and shapes computing in different environments.
"It's widely recognized that computing touches everybody around the world," Chien said. "Furthermore, computing is intimate, social, and personal, so that means that culture affects its shape, behavior, guarantees, and manifestations. As a result, computing is rapidly differentiating and becoming distinctive in different parts of the world."
That sentiment comes through in the China section, which showcases advanced technologies in the China region ranging from quantum communication, extreme cloud bursting, and leading commercial deployment of autonomous vehicles for delivery and urban infrastructures optimized to first-responders. Further articles touch on Chinese gaming culture, computing "rock stars", and grand ambitions to lead artificial intelligence (AI) for the world, showing how technology can be shaped when filtered through the particulars of Chinese industry and culture. For example, an article on fintech and the use of AI in financial services by Alan Xi of Ant Financial and Jing Xiao of Pingan Technologies describes data-driven loan and payment services that would likely encounter privacy barriers in other countries.
"They're using fintech in ways that reflect the willingness to have continuous sensing and access to information that we would never allow in the United States," Chien said. "The notion here is that tech gets shaped and is deeply affected by societal assumptions such as personal privacy, or perhaps the lack of same."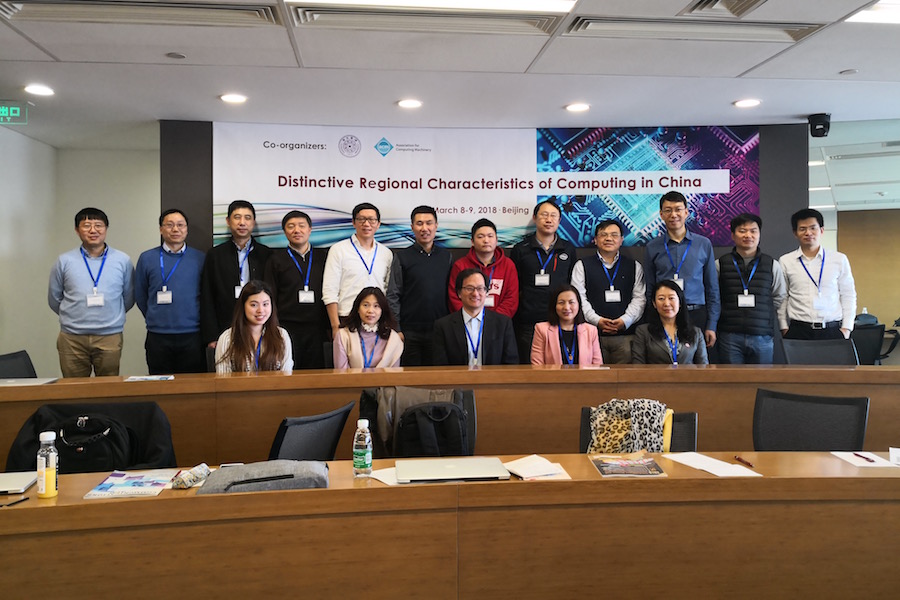 The international network of UChicago centers lended critical support in bringing the special sections together. Kick-off meetings gathering leaders and experts for the China and Europe issues were hosted and supported by the UChicago Centers in Beijing and Paris, and by Lihan Chen, who serves as Deputy to the EiC for CACM. More broadly, the intersectional approach of the initiative reflects similar philosophies at UChicago CS, Chien said.
"This manifestly broad-minded view of what computing is, both from a technical point of view, and beyond that, into how culture shapes technology, and vice versa, that's very much in the wheelhouse of how UChicago can lead in computer science!"