Bill Fefferman Comments on New Standards for Quantum-Proof Cryptography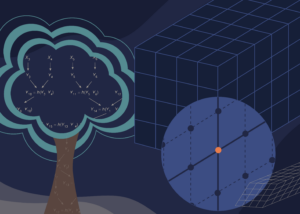 As quantum computers grow more powerful, concerns increase about their ability to break the cryptography standard underlying most of today's systems, including banking, email, and password-protected websites. To prepare for this potential security crisis, the US National Institute of Standards and Technology (NIST) selected four new encryption algorithms "designed to withstand the assault of a future quantum computer."
The publication Tech Monitor asked UChicago CS Assistant Professor Bill Fefferman to comment on the algorithms chosen by the agency and the urgency of adopting these new protections.
Bill Fefferman Assistant Professor, Department of Computer Science at the University of Chicago and an expert in quantum computing standards, told Tech Monitor it is likely these US standards would be globally adopted, adding that its vital they are implemented today to protect against future developments.
"While it's true that large-scale, nearly perfect quantum computers capable of breaking cryptography are likely several years or even decades off, we have seen great recent experimental progress towards building quantum computers," he said.
"With such important progress, it seems hard to predict exactly where we will be in the future. Replacing all of the susceptible public-key cryptographic schemes with postquantum schemes is a massive undertaking that will require updating or replacing a large amount of infrastructure. Therefore, it is particularly urgent that we begin to consider these issues today, rather than waiting until the last moment."