UChicago CS News
•
Jun 17, 2016
Computer Science TA Prize Recipients Announced
Each year, students are asked who they believe deserves the Department of Computer Science's Teaching Assistant prize. These TAs stand out as being dedicated to students and go above and beyond to help students gain an understanding of the concepts covered by a course.
When acknowledging recipients of the 2016 TA prize Professor Janos Simon said, "[Teaching assistants] have the closest contact with many of the students. It's a very difficult job. It involves teaching, and it involves understanding what students want."
Severin Thaler, a 3rd year PhD student, received the TA prize for his work in Introduction to Computer Systems.
"Patience, clear explanations, ability to explain with vivid hand waving, amount of time," stated a student when nominating Severin Thaler.
Shubhendu Trivedi, a TTIC PhD student, received the TA prize for his work in Machine Learning.
One student commented, "A terrific attitude and almost too willing to make time for us. He's perpetually smiling and thoughtful," when nominating Shubhendu Trivedi.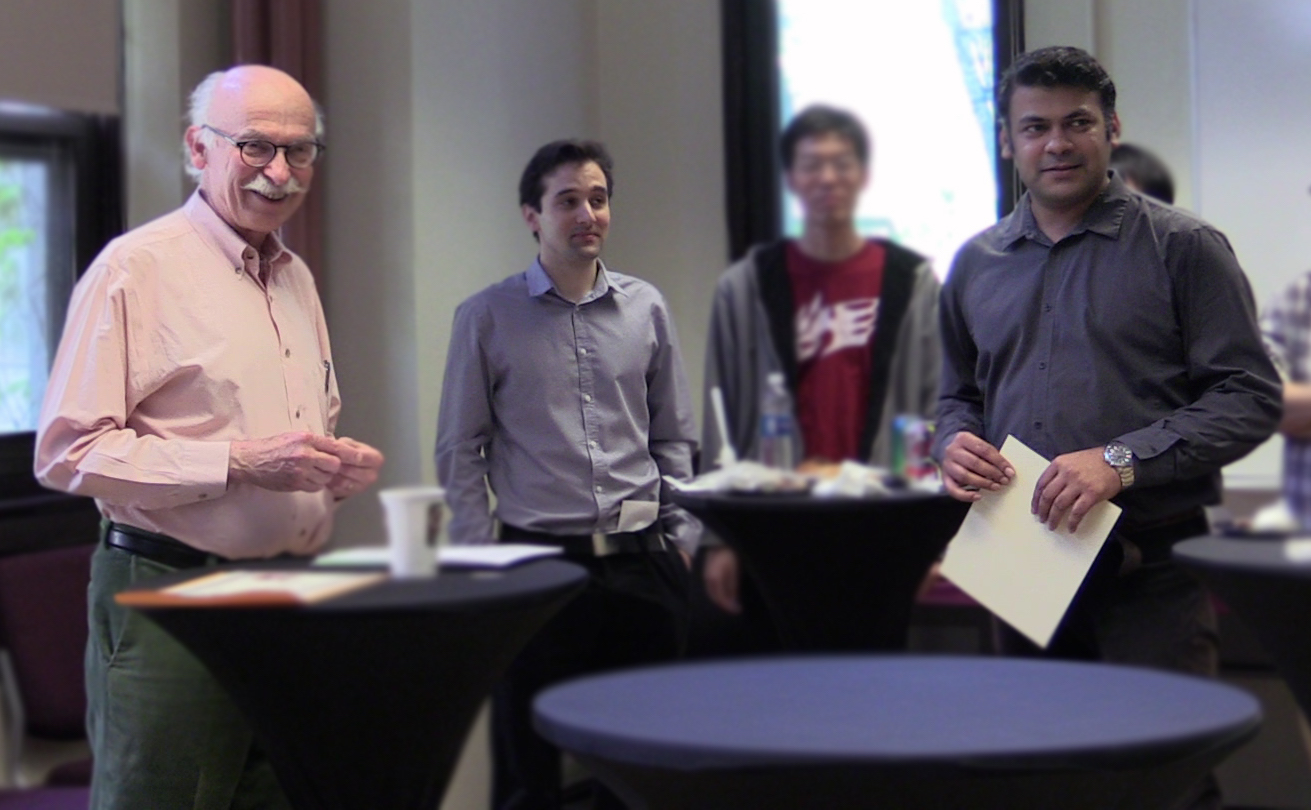 Pictured left to right: Professor Simon, Severin Thaler, and Shubhendu Trivedi
This year prizes have also been awarded to teaching assistants in the Masters Program in Computer Science. David Ramsey received his prize for his work in Discrete Math, Algorithms, and Foundations of Computational Data Analysis.
"David is patient, devoted, compassionate, and brilliant.  He is generous with his time and prioritizes students," was one student's comment when nominating David.

Pictured left to right: Gerry Brady and David Ramsey
iOS Development had three TAs, all of whom received a prize: Susan Stevens, Dana Katz, and Bob Kanuri.
One student nominated the iOS TAs stating, "Never have I come across a group of TA's who provided so many hours of in-person help, at such a high quality."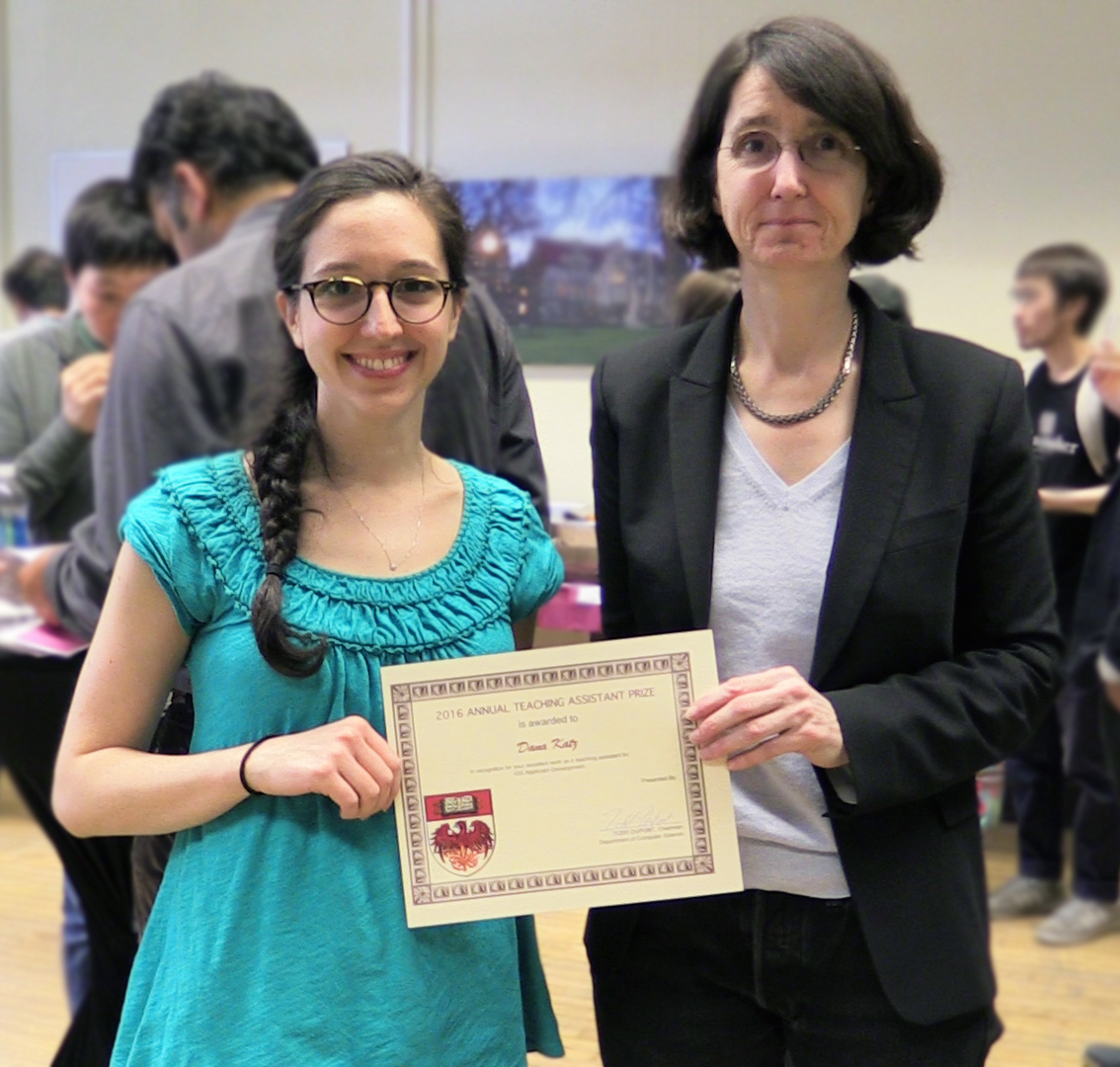 Pictured left to right: Dana Katz and Professor Rogers
Congratulations to all TA prize recipients. Thank you for your dedication to students throughout the years.
Bobby Kanuri received this TA prize in memoriam. He passed away in March of this year.