Marshini Chetty (UChicago) - Imagine All The People On A Trustworthy Internet
Imagine a world where the Internet caters to all types of users and hosts trustworthy content. Right now, this world seems far off for many reasons. For instance, this world would require us to think more broadly of user needs beyond an `average' tech-savvy adult user—one who is assumed to be always online with a reliable Internet connection. Moreover, this world would require us to host content that is not misleading or manipulative in some way—content that can be evaluated at face value by various users. To achieve this lofty goal, we first need to deeply understand and catalogue different types of Internet users' needs and also develop ways to assess and make misleading online content more apparent to end-users.
Speakers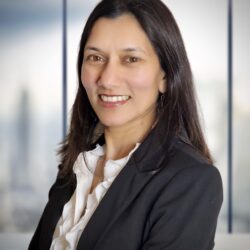 Associate Professor, Department of Computer Science
Marshini Chetty is an associate professor in the Department of Computer Science at the University of Chicago where she directs the Amyoli Internet Research Laboratory (AIR lab). She specializes in human-computer interaction, usable privacy and security, and ubiquitous computing. Her work has won best paper and honorable mention awards at SOUPS, CHI, and CSCW, and she was a co-recipient of the Annual Privacy Papers for Policymakers award. Her research has been featured in the NYTimes, CNN, Washington Journal, BBC, Chicago Tribune, The Guardian, WIRED, and Slashdot. She has received generous funding from the National Science Foundation, through grants and an NSF CAREER award, as well as the National Security Agency, Facebook, and multiple Google Faculty Research Awards.