UChicago CS News
•
Jan 18, 2023
Professor Heather Zheng Named ACM Fellow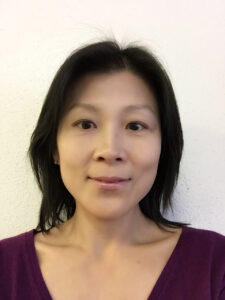 Neubauer Professor of Computer Science Heather Zheng was elected as a Fellow of the Association of Computing Machinery (ACM), the world's largest and most prestigious society of computing professionals.
Each year, ACM recognizes the top 1 percent of its members for their exemplary contributions to the fields of computing, information technology, or the larger community. Zheng was inducted today as one of 57 fellows in the 2022 class, recognizing her work in wireless networking and mobile computing.
Over her career, Zheng has played a critical role in shaping the formation and growth of predominant research trends in the wireless and mobile community, from dynamic spectrum access, millimeter-wave wireless, to privacy protection against ubiquitous sensors. She joined the University of Chicago Department of Computer Science in 2017 after 12 years at the University of California Santa Barbara.
At the University of Chicago, she co-directs the SAND Lab (Security, Algorithms, Networking and Data) together with Professor Ben Zhao, who was named an ACM Fellow during the class of 2021. Zheng was previously named an ACM Distinguished Member in 2019, and was elected as a Fellow of the IEEE in 2015.
With SANDLab, Zheng has led or co-led research projects developing new protections against facial recognition models and eavesdropping smart devices, creating user authentication techniques based on electrical muscle stimulation, and exposing security vulnerabilities from Internet of Things devices and wi-fi transmissions.
Zheng is the eighth current member of the UChicago CS faculty to be named a fellow of the ACM. In addition to Zheng, Ben Zhao, Michael J. Franklin, Rick Stevens, Ian Foster, Andrew A. Chien, Nick Feamster, and Robert Grossman have received the prestigious honor.