UChicago CS News
•
Sep 24, 2019
UChicago CS Authors Present Impressive Five Papers at SIGCOMM 2019
More than 15 percent of the papers at the prestigious SIGCOMM conference this year in Beijing included at least one UChicago CS co-author. Research presented at the meeting included new insights on video streaming, cloud performance, security, and scaling, and the quality of experience for web users, and featured high-profile collaborations with industry partners such as Microsoft, Alibaba, and VMware.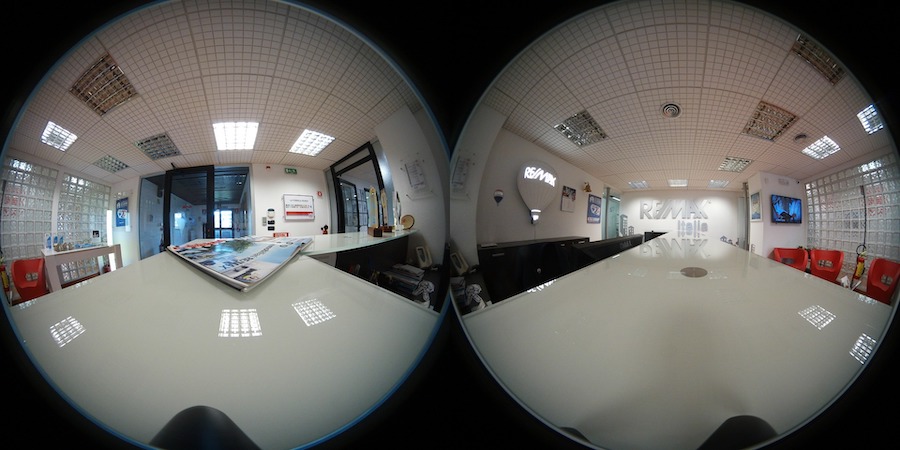 SIGCOMM, the Association for Computing Machinery's Special Interest Group on Data Communications, is the world's premier meeting for research on the applications, technologies, architectures, and protocols for computer communication. The conference is known for its high standards, as only 10 percent of submissions are accepted each year, and this year's edition in Beijing featured only 32 papers. But within this exclusive pool, the University of Chicago was very well represented, with 5 papers, or more than 15 percent of the new research on display, featuring faculty or student co-authors.
The UChicago papers cover a variety of topics, such as video streaming, cloud application performance, security, and scaling, and the quality of experience for web users. They also feature high-profile collaborations with industry partners such as Microsoft, Alibaba, and VMware, and universities in the U.S. and overseas.
"Everyone was surprised to see University of Chicago named so many times at the meeting," said assistant professor Junchen Jiang, who co-authored three papers at this year's SIGCOMM. "It announced the tremendous growth of our networking research group over the last three years."
Smarter Streaming and Resource Allocation
Jiang's papers included two separate collaborations with Microsoft Research, where he spent time as a postdoctoral researcher before joining UChicago in 2018. In one project, he was part of a team that developed a tool called BlameIt for finding the source of faults in cloud-to-client services hosted on the Azure cloud system. The tool has been used by Azure engineers since 2017 to quickly find and fix bugs that slow down Azure services, far faster than manual methods.
A second paper with Microsoft as well as UChicago CS colleague Haryadi Gunawi and students Xu Zhang and Daniar Kurniawan examined whether web service providers can improve web user experience with a new approach to allocating resources. The conventional wisdom is that reducing server-side delays for all requests will produce faster web page loading, and thus, happier users. But many requests encounter significant delays in the network before they even reach the server, such that saving them half a second of at the server won't make as big a difference to the user's ultimate experience.
The research team used that knowledge and a large dataset of real web requests to develop a new algorithm that concentrates resources where server-side improvements would make the most impact on user experience.
"If they already spent a lot of time before coming to you, you don't have much`control over their quality any more. These users are beyond your control," Jiang said. "That's the key, and if you're aware of that, you can save a lot of resources on the server side and still provide the same level of quality to all of your users."
Jiang's third paper at SIGCOMM applies a similar approach to a different area: 360-degree video streaming. As this format rises in popularity, providers seek methods to reduce the high amount of bandwidth needed to provide an immersive video environment. Jiang and collaborators from Peking University tackled this challenge by first studying how users perceive different elements of 360 video, such as the movement of static objects as their field of view changes.
They then used those findings to develop a new system, called Pano, that optimizes 360 streaming by providing full detail where users will notice it and sacrificing resolution where they won't. Jiang said it's a concept that could work in many settings where bandwidth demands and user experience intersect.
"We're continuing to test how much you can push this agenda of incorporating user perception into application resource allocation," Jiang said. "There is a very extremely high stake in industry to solve this problem, because screens are getting bigger and users are getting more and more impatient. The current practice is just throwing more resources at it, buying more servers, getting more bandwidth. But we think there's a way out."
Secure and Scalable Clouds
Two other SIGCOMM papers by UChicago CS faculty tackled important security and scalability challenges of today's cloud systems.
Professors Heather Zheng and Ben Zhao worked with scientists from Alibaba, the Chinese e-commerce giant, on automating access control lists, an important component of network security and performance. These lists keep track of which files in a system each individual user can access, and for large, complex entities, updating these lists can be a difficult and error-prone process. The new paper presents a tool called Jinjing, providing a declarative language for network operators to specify updates and verification techniques to make sure those changes avoid costly misconfigurations.
Neubauer Professor Nick Feamster collaborated on a paper with his PhD student, Muhammad Shahbaz and scientists from the cloud computing software company VMware. Their research takes advantage of new capabilities in programmable network switches to develop efficient techniques for public clouds to deploy multicast —the technology that is used to scalably transmit information such as streaming video or stock prices to an audience of subscribers.